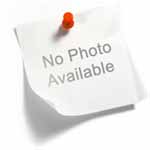 Japan
Tokushima Bunri University
Takayuki Ohshima
Address:
Faculty of Pharmaceutical Sciences,
at Kagawa Campus,
Tokushima Bunri University,
1314-1 Shido, Sanuki City,
Kagawa 769-2193, JAPAN.
Research Interests:
leukemia
apl
atl
HTLV
PML
Molecular Biology
Biography:
I has been investigating the molecular basis underlying human T-cell leukemia virus type-1, HTLV-1, -mediated pathogenesis. HTLV-1 infection causes adult T-cell leukemia (ATL), an aggressive malignancy of T lymphocytes.
To date, there are few effective therapies available for ATL patients, possibly due to a lack of detailed information about the molecular mechanism of cell growth regulation and disruption of cellular homeostasis by HTLV-1.