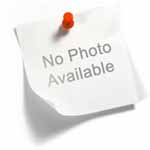 China
University of Science and Technology of China
Prof. Kuan Chee
Address:
Hefei National Laboratory for Physical Sciences at Microscale Department of Physics,
University of Science and Technology of China,
Hefei 230026, China
Biography:
Kuan has a diverse background working with leading high-tech industries and academia. He has published in several top peer-reviewed journals, books and patents and has given numerous talks at international research conferences and seminars in science and engineering. He has led industrial projects in the fields of biomedical technology, nanotechnology and biosensing.
He is the Editor for "Journal of Advances in Nanotechnology."
Research Interests: Nanoparticle physics, Nanowires, Nanosensors, Biological physics and biophysics, Nanotechnology in medicine, Biosensors, Drug delivery, Nanofluidics, Nanosystems biology