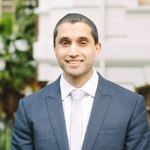 United States
Department of Colorectal Surgery,
Digestive Disease Institute,
Cleveland Clinic.
Satish Warrier
Address:
9500 Euclid Ave,
A30, Cleveland,
OH, 44195, USA.
Research Interests:
Young onset CRC
Peritoneal CRC
Hereditary CRC
Neoadjuvant therapy and response to treatment
Exenterative surgery
Biography:
Mr Satish Warrier is a colorectal surgeon at Peter MacCallum Cancer Centre in Melbourne, Australia as well as Alfred Health, Melbourne.
Satish Warrier is a colorectal surgeon at Peter MacCallum Cancer Centre, Alfred Health and Epworth Healthcare.
He has a specialist interest in advanced cancer care and minimally invasive surgery.
He leads the transanal TME program at Peter MacCallum Cancer Centre.
Satish is the current deputy chair of the Victorian Surgical training board, and head of research working party within the training board.
He was awarded the inaugural Epworth- CLeveland fellowship and in 2011 spent 12 months training in advanced colorectal surgey at the Cleveland Clinic.
His thesis entitled," management of young onset colorectal cancer" provided a platform for ongoing input into the familial cancer centre at Peter Mac.
His other interests include management of advanced pelvic malignancy (pelvic exenterations), peritoneal cancer work (cytoreduction and HIPEC), advanced laparoscopy including single port surgery, and robotic surgery.
He continues to review journals and publishes in all areas of colorectal surgery.
Mr Satish Warrier is a colorectal surgeon with extensive experience in complex colorectal cancer, inflammatory bowel disease and anorectal pathology.
He has special interests in single port, laparoscopic and robotic colorectal surgery, gastroscopy, colonoscopy and Transanal Endoscopic Microsurgery (TEMS).