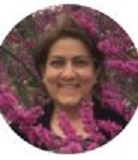 Canada
The Pure North S'Energy Foundation.
Naghmeh Mirhosseini
Address:
The Pure North S'Energy Foundation Calgary
Research Interests:
Nutrition
Insulin Resistance
Human Nutrition
Clinical Nutrition
Nutrition Assessment
Body Composition
Nutritional and Metabolic Diseases
Nutritional Education
Dietetics
Malnutrition
Biography:
Naghmeh Mirhosseini currently works at The Pure North S'Energy Foundation.
Naghmeh does research in Clinical Trials, Cardiology and Allied Health Science.
Their current project is 'Vitamin D and Cardiovascular health.'
Research Items:
Database Analysis of Depression and Anxiety in a Community Sample—Response to a Micronutrient Intervention
What is the maximum number of studies can be included in the meta-analysis? Is there any limitation?
National pattern of grain products consumption among Canadians in association with body weight status
The Association between Serum 25(OH)D Status and Blood Pressure in Participants of a Community-Based Program Taking Vitamin D Supplements
Physiological serum 25-hydroxyvitamin D concentrations are associated with improved thyroid function—observations from a community-based program
The Association of Vitamin D Status with Disease Activity in a Cohort of Crohn's Disease Patients in Canada
The Effect of Improved Serum 25-Hydroxyvitamin D Status on Glycemic Control in Diabetic Patients: A Meta-Analysis
Evaluation of vitamin D3 intakes up to 15,000 international units/day and serum 25-hydroxyvitamin D concentrations up to 300 nmol/L on calcium metabolism in a community setting.