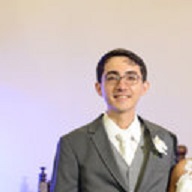 Brazil
State University Of Southwest Bahia, Nursing & Health Postgraduate Program, Jequié-BA
73 35289738
Ícaro José Santos Ribeiro
Address:
State University of Southwest Bahia, Postgraduate Program in Nursing & Health. José Moreira Sobrinho Street
Jequiezinho - Jequié
45206190, BA - Brasi
Research Interests:
Hypertension, Public Health, Epidemiology, Cardiovascular, Primary Care, Heart Rate Variability, Cardiovascular Epidemiology, Analytical Statistics, Anxiety Disorders, Quality of Life Research, ACE, Renin-Angiotensin System, Psychometric Analysis, Psychological Stress.
Biography:
Publications:
OLIVEIRA, B. G. et al. Factors associated with the quality of life of individuals affected by diabetes mellitus. Nursing Journal of Bahia (Online), v. 31, p. 1-8, 2017.
SANTOS, L. S.; RIBEIRO, Í. J. S.; BOERY, E. N.; BOERY, R. N. S. de O. Quality of life and common mental disorders in medical students. Cogitare Enfermagem. v. 22, p. 1-7, 2017.
PINTO, L. L. T. et al. Mortality trend for intentional self-harm in Brazil in the period 2004 - 2014. Brazilian Journal of Psychiatry, v. 66, p. 203-210, 2017.
RIBEIRO, Í. J. S. et al. Stress and quality of life among university students: a systematic literature review. Health Professions Education, 2017.
NASCIMENTO JUNIOR, E. P. et al. The smoking habit influences negatively the autonomic heart control in community-dwelling old adults. Hellenic Journal of Cardiology. , p.1 - 19, 2017.
OLIVEIRA, B. G. et al. Influence of anthropometric indicators in quality of diabetic suject's life. Revista de Enfermagem UFPE On Line, v.10, p.2838 - 2844, 2016.
DAMASCENO, R. O. et al. Use of alcohol, tobacco and other drugs and quality of life of university students. Nursing Journal of Bahia. v.30, p.1 - 10, 2016.
CARVALHO, M. F. et al. Structural analysis of basic care computerization in the state of Bahia, Brazil. JMPHC. Journal of Management and Primary Health Care, v.6, p.178 - 188, 2015.
TEIXEIRA, J. R. B. et al. Association between psychosocial aspects of work and motorcycle quality of life. Cadernos de Saúde Pública (ENSP. Impresso). , v.31, p.97 - 110, 2015.
OLIVEIRA, B. G. et al. Cardiovascular risk factors and quality of life of taxi drivers. Nursing Journal UFPE On Line. , v.9, p.7797 - 7803, 2015.
RIBEIRO, I. J. S. et al. Prevalence and factors associated with adherence to medicinal treatment by patients with arterial hypertension. Nursing Journal of Bahia (Online), v.29, p.250 - , 2015.
RIBEIRO, Í. J. S. et al. Quality of Life of hypertensive patients treated in Primary Health Care. Health in Debate, v.39, p.432 - 440, 2015.
FREIRE, I. V. et al. The D allele of angiotensin-converting enzyme gene is associated with greater hemodynamic response to resistance exercises. JRAAS. Journal of the Renin-Angiotensin-Aldosterone System. , p.1 - 9, 2014.