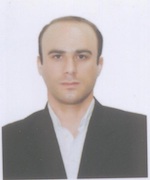 Iran, Islamic Republic of
Assistant Professor, Department of Microbiology and Parasitology, Faculty of Medicine, Bushehr University of Medical Sciences, Bushehr, Iran
+98 9171712653, +989370878753
Reza Taherkhani
Address:
Moallem Street, Bushehr University of Medical Sciences 7514633341, Bushehr, Iran.
Research Interests:
Recombinant protein and DNA vaccine studies, Molecular epidemiology studies
Biography:
Honors:
• The first rank among those admitted in Ph.D. of Virology in 2010.
• The highest GPA in PhD course Medical Virology in 2014.
• Graduated with the highest GPA in MS course Virology of Razi Vaccine and Serum Research Institute in 2006.