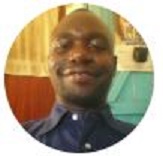 Kenya
KEMRI-Wellcome Trust Research Programme · Pathogen Biology and Basic Science Cluster.
Michael Opiyo
Address:
P. O. Box 230,
Kilifi.
Research Interests:
Immunology of Infectious Diseases
Infectious Disease Epidemiology
Immunology
ELISA
Tropical Diseases
Parasitic Diseases
Microscopy
Drug Resistance
Data Management
Biography:
The effect of declining exposure on T cell-mediated immunity to Plasmodium falciparum - an epidemiological "natural experiment"
Plasmodium falciparum antigenic variation: Relationships between widespread endothelial activation, parasite PfEMP1 expression and severe malaria
How can I easily determine the species of yeast cells found in culture contaminations? What is the quickest way to detect fungal spores in cultures?
Where can I buy Mycoplasma pirum and Acholeplasma laidlawii controls for use in the conventional PCR assay for Mycoplasma detection?
Prognostic Indicators of Life-Threatening Malaria Are Associated with Distinct Parasite Variant Antigen Profiles
Transfer of 4-hydroxynonenal from parasitized to non-parasitized erythrocytes in rosettes. Proposed role in severe malaria anemia
A Method To Clear Fungal Contamination From Malaria Cultures.