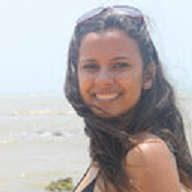 Brazil
Federal University of Minas Gerais.
Thaís Teodoro
Address:
Federal University of Minas Gerais.
Research Interests:
Cellular Immunology
Molecular Diagnostics
Molecular Parasitology
Leishmaniasis
Leishmania
Immunoparasitology
Expression Cloning
DNA Vaccines and Virus Vaccines
Biography:
Serological diagnosis and prognostic of tegumentary and visceral leishmaniasis using a conserved Leishmania hypothetical protein
Small Myristoylated Protein-3, Identified as a Potential Virulence Factor in Leishmania amazonensis, Proves to be a Protective Antigen against Visceral Leishmaniasis
Selection strategy of phage-displayed immunogens based on an in vitro evaluation of the Th1 response of PBMCs and their potential use as a vaccine against Leishmania infantum infection
Recombinant small glutamine-rich tetratricopeptide repeat-containing protein of Leishmania infantum: Potential vaccine and diagnostic application against visceral leishmaniasis
Recombinant prohibitin protein of Leishmania infantum acts as a vaccine candidate and diagnostic marker against visceral leishmaniasis
Identification of immune biomarkers related to disease progression and treatment efficacy in human visceral leishmaniasis
An ELISA immunoassay employing a conserved Leishmania hypothetical protein for the serodiagnosis of visceral and tegumentary leishmaniasis in dogs and humans.