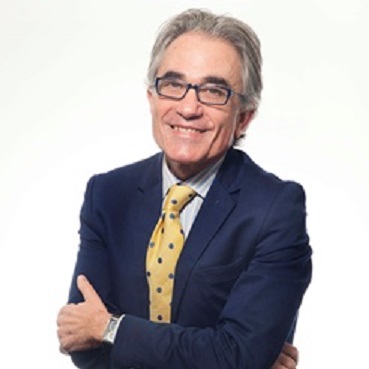 South Africa
Research Professor at the School of Chemistry of UKZN.
+27 614 009 144, +27 31 260 3097, +34 618 089 145
Fernando Albericio
Address:
University of KwaZulu-Natal, School of Chemistry, 4001-Durban, South Africa.
University of Barcelona, Department of Organic Chemistry, 08028-Barcelona, Spain;
Research Interests:
Chromatography, Synthesis, Proteins, Organic Synthesis, High-Performance Liquid Chromatography, Synthetic,, Organic Chemistry, Medicinal and Pharmaceutical Chemistry, Materials Chemistry, Nanotechnology, Natural Product, Chemistry, Nuclear Magnetic Resonance, Organic Chemistry, Synthesis, Organic Chemistry, Drug Discovery, Synthetic Medicinal Chemistry, Medicinal Chemistry,Total Synthesis, Peptides, Chemical Biology, Natural Products, p53, Bioorganic Chemistry, Peptide Chemistry, Secondary, Metabolites, Amino Acids, Peptide Synthesis, Solid Phase Peptide Synthesis, Reagents, Macrocycles, Solid Phase Synthesis, Peptidomimetics, Peptide Delivery, Cyclic Peptides.
Biography:
Awards:
• Fourth Leonidas Zervas Award, European Peptide Society, 1994.
• Distinction, Research Chair, Generalitat of Catalunya, 2003.
• Doctor Honoris Causa, Universidad de Buenos Aires (Argentina), 2010 (received 2013).
• Vincent du Vigneaud Award, American Peptide Society, 2011
• A-Rating, National Research Foundation, South Africa, 2013.
• Excellence Prize, Real Sociedad Española de Química, 2014
• Medal, Research Excellence, GEPRONAT-RSEQ, 2014
• Active Member, European Academy of Sciences and Arts, 2014
• Invited Professor, University of La Havana (Cuba), 2015
• Honorary Member of the Cuban Chemical Society (Cuba), 2016