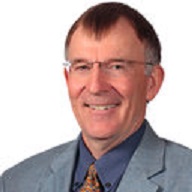 United States
(317) 910-3060
Waqar Mahmud
Address:
Indiana Health Group,
703 Promed Lane,
Carmel,
IN 46032. U.S.A.
Research Interests:
Mental Illness
Neuroimaging
Clinical Psychiatry
Psychopharmacology
Pharmacology
Comorbidity
Psychiatry
Neuropsychopharmacology
Serotonin
Anxiety Disorders
Biography:
Role of Quetiapine XR in the Treatment Resistant Panic Disorder (2015) in the Annals of General Psychiatry.
Coauthored a chapter titled; Anxiety Disorders in the upcoming book (under publication) titled; Young Adults Mental Health, in association with the Department of Psychiatry, Yale University.
Poster Presentation (coauthored) titled; Health Outcome in a Multisite Panic Disorder Treatment Trial in the 2007 meeting of Biological Psychiatry.
Poster Presentation (coauthored) titled; SSRIs/Benzodiazepines Coadminstration in Panic Disorder Treatment Results from Multisite RCT.
Case Report on Rhabdomyolysis & Compartment Syndrome with coadminstration of Risperidone and Simvastatin in the Journal of Psychopharmacology, 2004.
Case Report Losartan Treatment of Polydipsia in the Annals of Pharmacotherapy, 2004.
Case Report in the Neurology Journal. (All references will be furnished upon request).