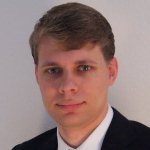 Germany
Senior physician,
Clinic for Nuclear Medicine,
Department of Nuclear Medicine.
0241 80 88742, +49/(0)241/803 66 19
Frederik Anton Verburg
Address:
Leo-Brandt-Straße,
52425 Jülich, Germany.
RWTH University Hospital Aachen
Department of Nuclear Medicine
Pauwelsstraße 30, 52074 Aachen, Germany
Research Interests:
Radiology, Surgery, Otolaryngology, Plastic Surgery, Neuroradiology, Oral and Maxillofacial Surgery, Oncology, Internal Medicine (General Medicine).
Biography:
1998-2004: Medical School, UMC Utrecht, Utrecht, the Netherlands.
2005-2007: Assistent physician, UMC Utrecht, Department of Nuclear Medicine, Utrecht.
Publications:
Prognostic significance of successful ablation with radioiodine of differentiated thyroid cancer patients.
Recombinant thyrotropin use in children and adolescents with differentiated thyroid cancer: a multicenter retrospective study.
Combination of peptide receptor radionuclide therapy with fractionated external beam radiotherapy for treatment of advanced symptomatic meningioma.
A comparison of prognostic classification systems for differentiated thyroid carcinoma
Frederik A Verburg.
No survival difference after successful (131)I ablation between patients with initially low-risk and high-risk differentiated thyroid cancer.
Dosimetry-guided high-activity (131)I therapy in patients with advanced differentiated thyroid carcinoma: initial experience.
The association between multinodular goiter and thyroid cancer.
(131)I therapy in patients with benign thyroid disease does not conclusively lead to a higher risk of subsequent malignancies.
The absorbed dose to the blood is a better predictor of ablation success than the administered 131I activity in thyroid cancer patients.
Intratracheal growth of recurrent benign goiter.