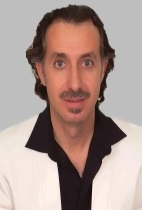 Saudi Arabia
Faculty of Sciences,
Taibah University.
Iyad Abboud
Address:
Biology Department,
Faculty of Sciences,
Taibah University -" Yanbu",
Al Madinah,
Saudi Arabia.
Research Interests:
Geochemistry, Medical Geochemistry / Medical Geology, Environmental Geochemistry, Mineralogy, Optical Mineralogy, Petrology (Igneous rocks, Metamorphic rocks, and Sedimentary rocks), Economic and Industrial Minerals and Rocks, Geochemistry of Isotopes, Environmental and Quaternary Researches, GIS, Geomorphology, and Morphology.
Biography:
Membership:
Jordanian Geologists Association (JGA)
Jordan Society for Expanding and Developing the Natural Resources
Jordan Society for Scientific Research (JSSR)
The Jordanian Astronomical Society (JAS)
ALWAN Cultural Center-Jordan.